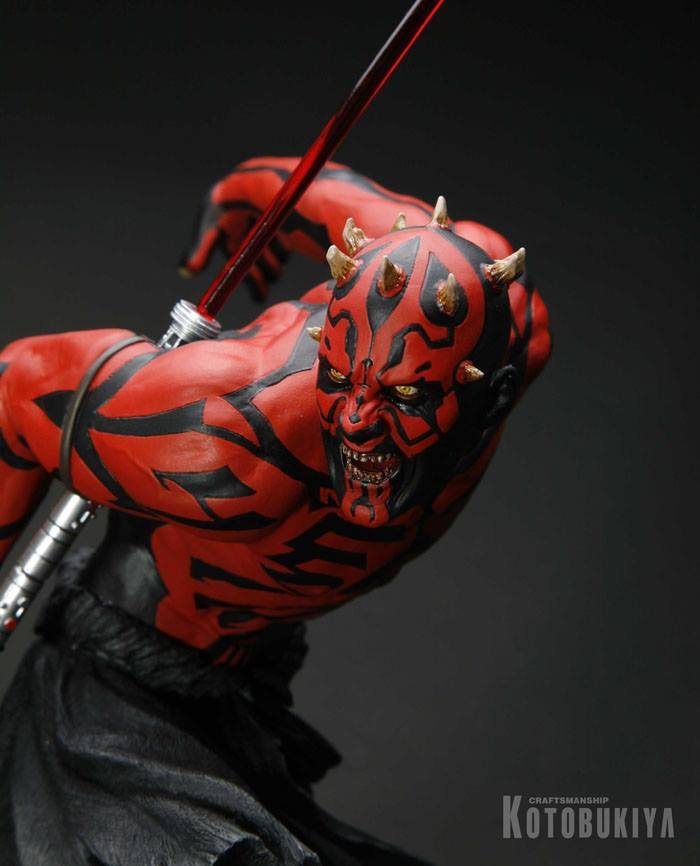 Back due to popular demand! Kotobukiya re-issues the Darth Maul Ukiyo-e version ARTFX statue Combining the iconic character from STAR WARS EPISODE I: THE PHANTOM MENACE with the Japanese Ukiyo-e style.
Made famous by Katsushika Hokusai, this is an awesome version of Darth Maul like you've never seen him before! Includes a special LED light-up feature on the double bladed lightsaber.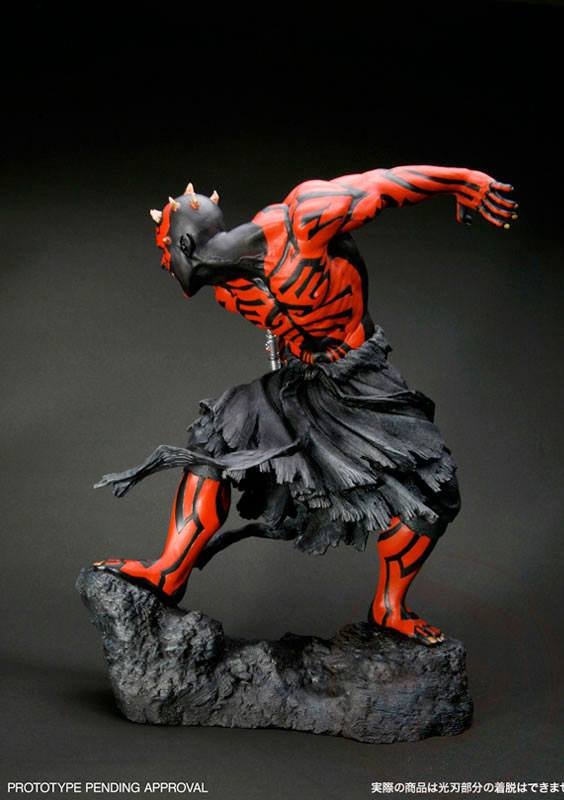 Darth Maul snarls fiercely in mid-fight with his Sith tattoos on full display over his rippling muscles Display alone or alongside other Star Wars themed ARTFX Statues from Kotobukiya!